Product Summary
The IS61LV25616AL-10TL is a high-speed, 4,194,304-bit static RAM organized as 262,144 words by 16 bits. The IS61LV25616AL-10TL is fabricated using high-performance CMOS technology of ISSI. The IS61LV25616AL-10TL is packaged in the JEDEC standard44-pin 400-mil SOJ, 44-pin TSOP Type II, 44-pin LQFP and 48-pin Mini BGA (8mm x 10mm) .
Parametrics
IS61LV25616AL-10TL absolute maximum ratings: (1) Terminal Voltage with Respect to GND VTERM: -0.5 to VDD +0.5V; (2) Storage Temperature TSTG: -65 to +150°C; (3) Power Dissipation PT: 1.0W.
Features
IS61LV25616AL-10TL features: (1) High-speed access time: 10,12ns; (2) CMOS low power operation; (3) Low stand-by power: Less than 5A (typ.) CMOS stand-by; (4) TTL compatible interface levels; (5) Single 3.3V power supply; (5) Fully static operation: no clock or refresh required; (6) Three state outputs; (7) Data control for upper and lower bytes; (8) Industrial temperature available.
Diagrams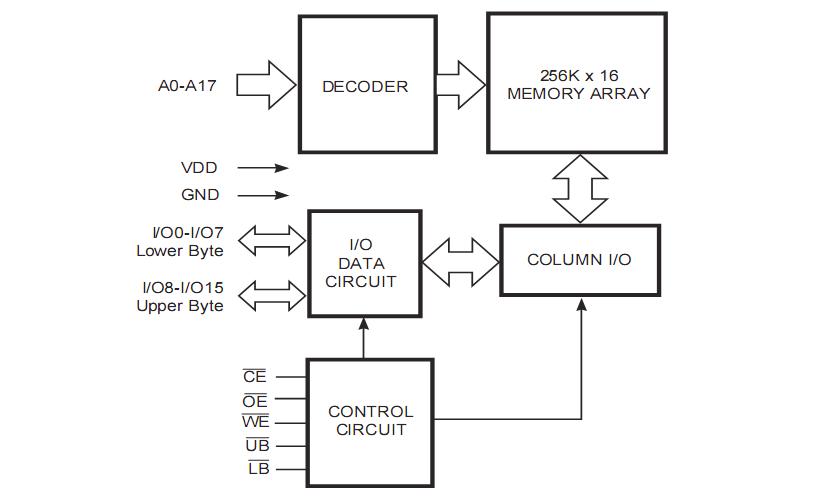 Image
Part No
Mfg
Description
Pricing
(USD)
Quantity

IS61LV25616AL-10TL

ISSI

SRAM 4Mb 256Kx16 10ns Async SRAM 3.3v

Data Sheet



| | |
| --- | --- |
| 0-1: | $2.83 |
| 1-25: | $2.68 |
| 25-100: | $2.46 |
| 100-500: | $2.31 |


IS61LV25616AL-10TLI

ISSI

SRAM 4Mb 256Kx16 10ns Async SRAM 3.3v

Data Sheet



| | |
| --- | --- |
| 0-1: | $2.95 |
| 1-25: | $2.79 |
| 25-100: | $2.56 |
| 100-500: | $2.41 |


IS61LV25616AL-10TLI-TR

ISSI

SRAM 4Mb 256Kx16 10ns Async SRAM 3.3v

Data Sheet



| | |
| --- | --- |
| 0-1000: | $2.30 |
| 1000-2000: | $2.23 |


IS61LV25616AL-10TL-TR

ISSI

SRAM 4Mb 256Kx16 10ns Async SRAM 3.3v

Data Sheet



| | |
| --- | --- |
| 0-1000: | $2.21 |
| 1000-2000: | $2.14 |